Marc Records Presents
Doug Tutmarc's
Back to Our Start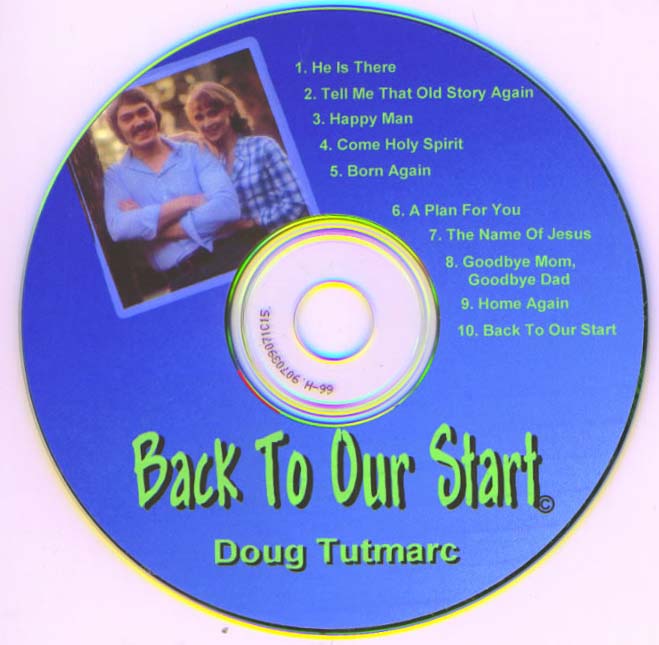 This 10 song CD, features 5 original compositions written by Doug Tutmarc and performed in an easy listening, country, folk, gospel style.
Enjoy Doug's soothing voice and expert guitar stylings backed up with full rhythm section and background vocals by some of the finest singers in Nashville.
(Click on the highlighted titles below for a sound sample)
2. Tell Me That Old Story Again
3. Happy Man
4. Come Holy Spirit
5. Born Again
7. The Name of Jesus
9. Home Again
10. Back to Our Start
This CD was produced by Doug and originally recorded in Stockholm, Sweden
Order yours today for only $9.95 plus $2.00 shipping and handling.
Checks or money orders made payable to:
Greg Tutmarc
910 Sixth Street South, Office Suite
Kirkland, WA. 98033
Pay with your credit card using your PayPal online account,
using our email address of marcrecords@hotmail.com
You can set up a PayPal online account with no charge at: